Traditional roguelikes in "Full HD" and the perception of time and space
---
Well... actually I find it a bit over the top to play a roguelike in full screen at 1920x1080 ("Full HD" *lol* ), especially since, in my opinion, the best way to play a roguelike is in classic ASCII mode on a real terminal -- but the last two days I worked on the video options in the game, and it is now possible to play the game in 1920x1080. This is especially useful for the trailer videos I want to create before release.

But it has also some impact on the gameplay -- the bigger the window, the more you can see from the dungeon. It is much easier to remember the dungeon layout and the positions of important features (wells, traders, altars, and so on) when the explored parts of the dungeon stay visible around you, even if darkened (because of line of sight). This is also related to the tileset size. Playing in 800x600 with the 40x80 tileset feels significantly different than playing in 1920x1080 with the 20x40 tileset.
With "feels" I refer esp. to the perception of time and space. I noticed that the dungeons feel much larger and I feel easier lost when playing with small window sizes and bigger tiles. In contrast, with big window sizes and smaller tiles I tend to rush through the dungeons much faster. The 80x25 ASCII window is somewhere in between.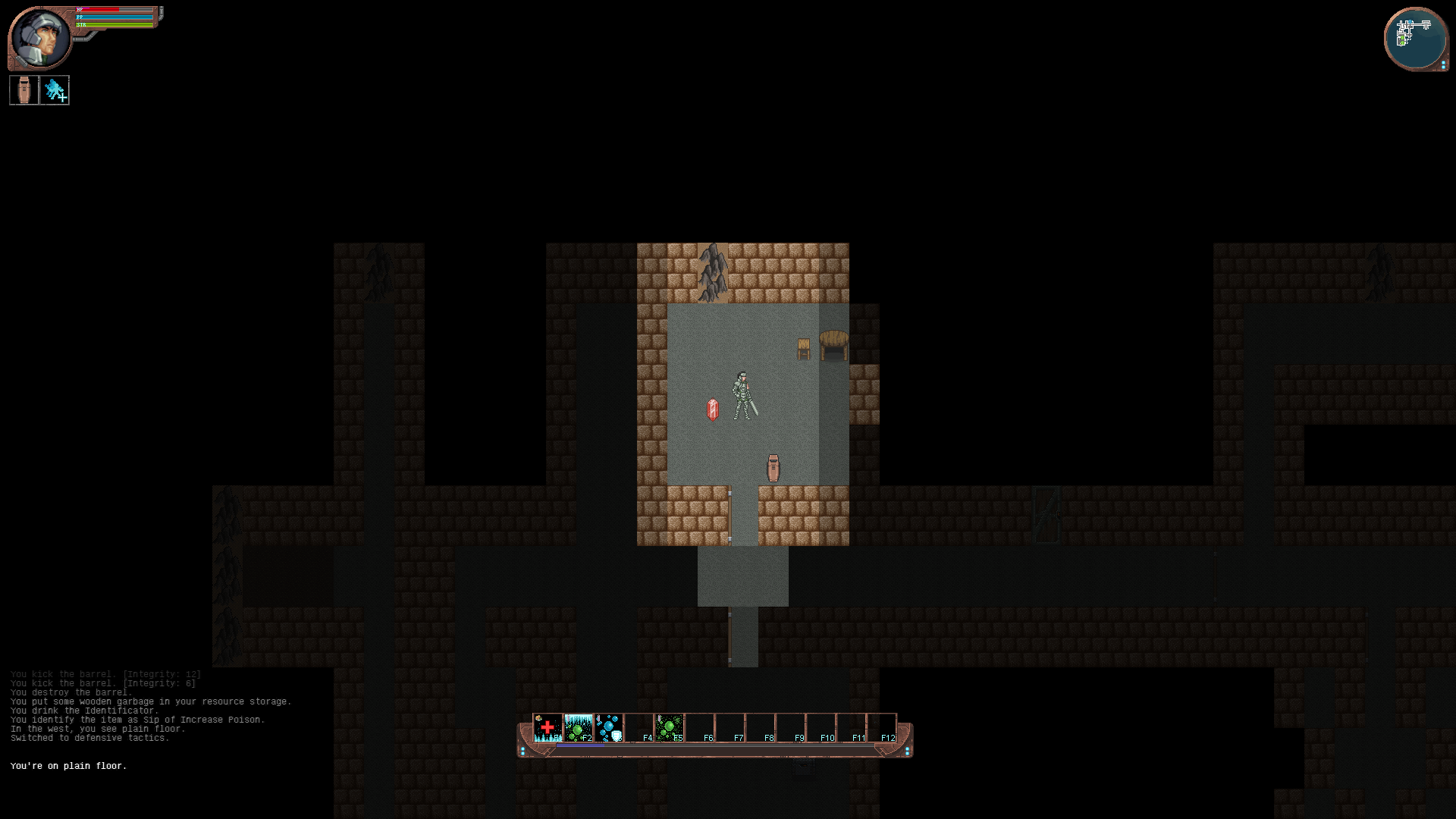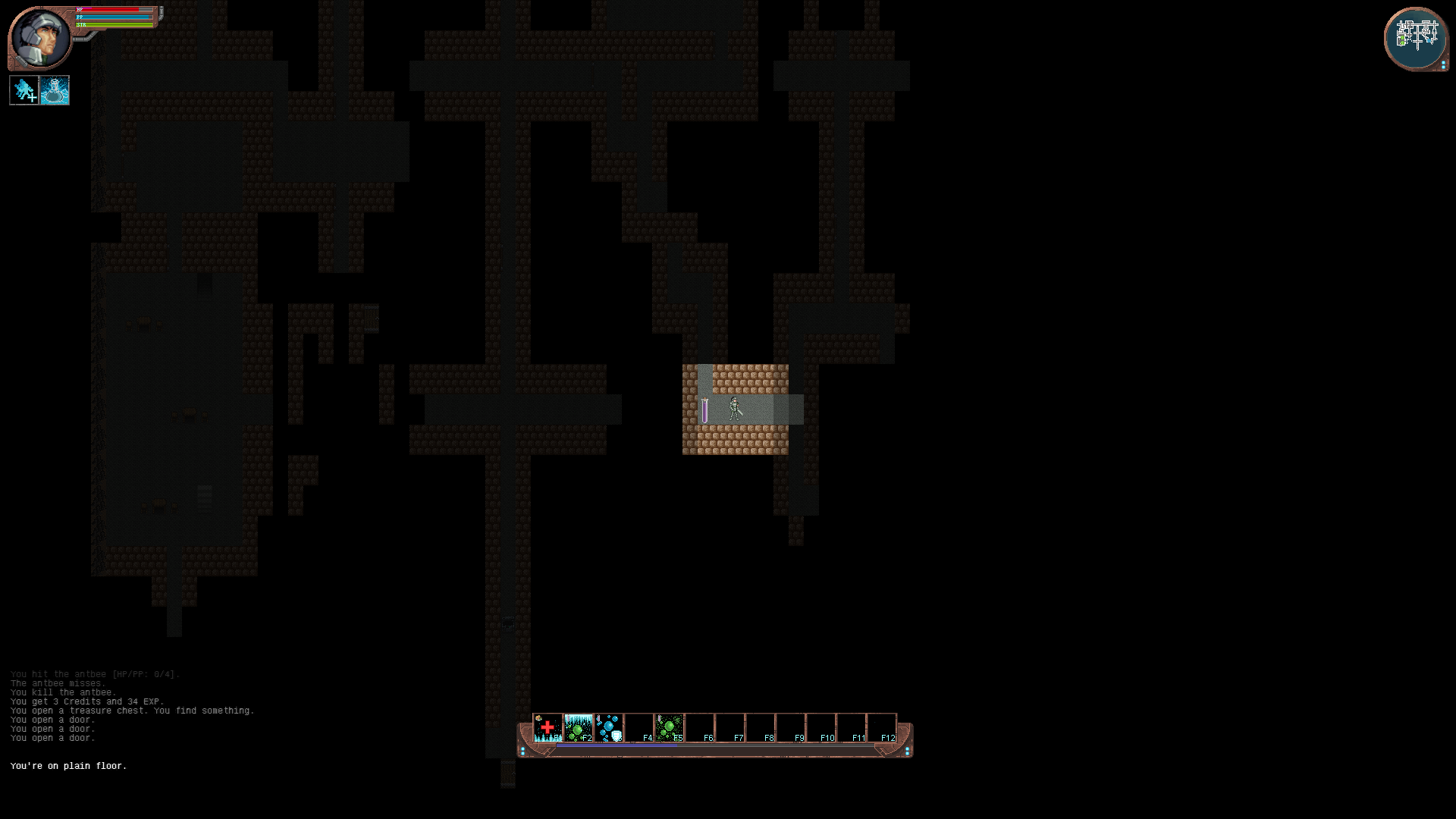 It's very interesting balancing wise.
The good thing is, though, that LR 1.7 will allow to switch between small and large tiles on the fly (pressing Page Up and Page Down keys), so it's very easy to get an overview on the larger picture, while still exploring with the really nicely done bigger tiles. Also, there are still the two minimaps.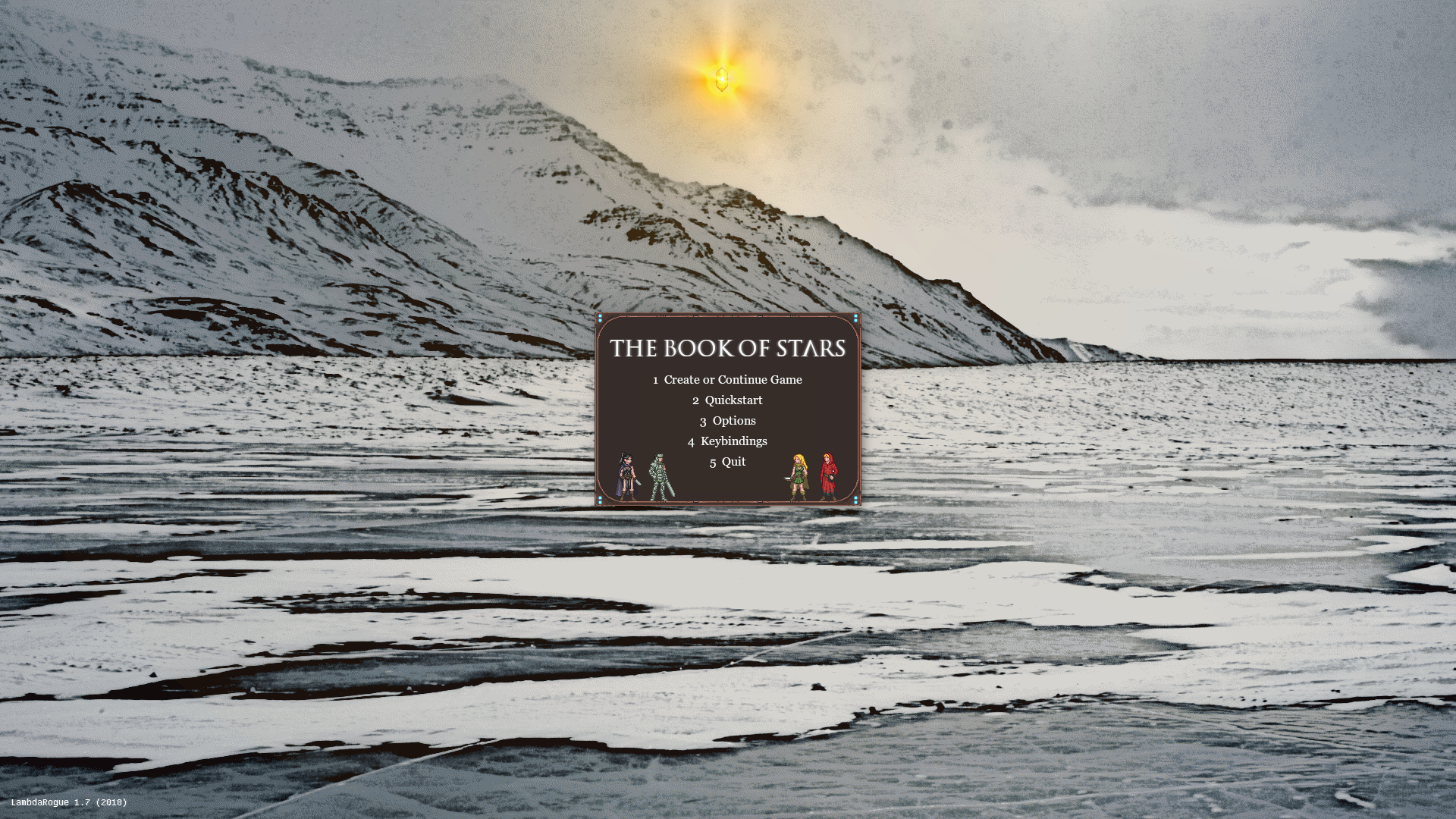 Get LambdaRogue: The Book of Stars