A few more preview pics of LambdaRogue 1.7
---
I think it's time to show some more preview screenshots of the next version 1.7. The following shots are pretty random, just a few scenes of an early, quickly done character:

1. I enhanced the sewers with more water. And a few changes to the dungeon walls, to make the look a bit more varied. One can also see the changed status icons on the upper left -- much much bigger now.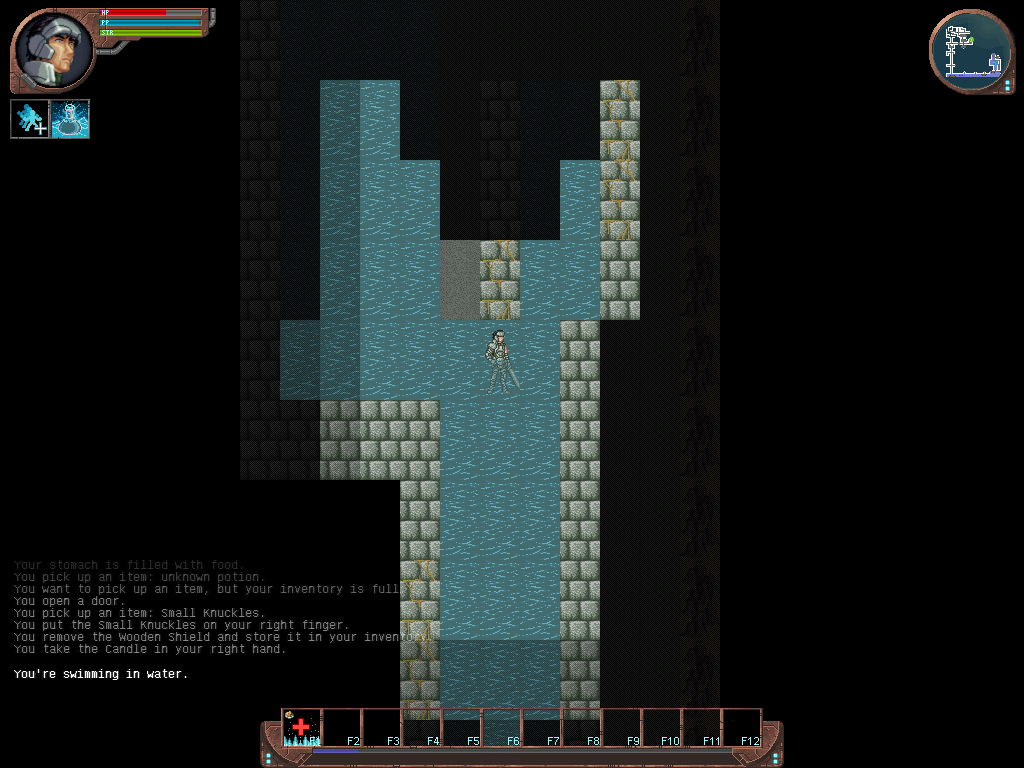 2. This is one variant of one of the early special levels (lots of toad warriors here):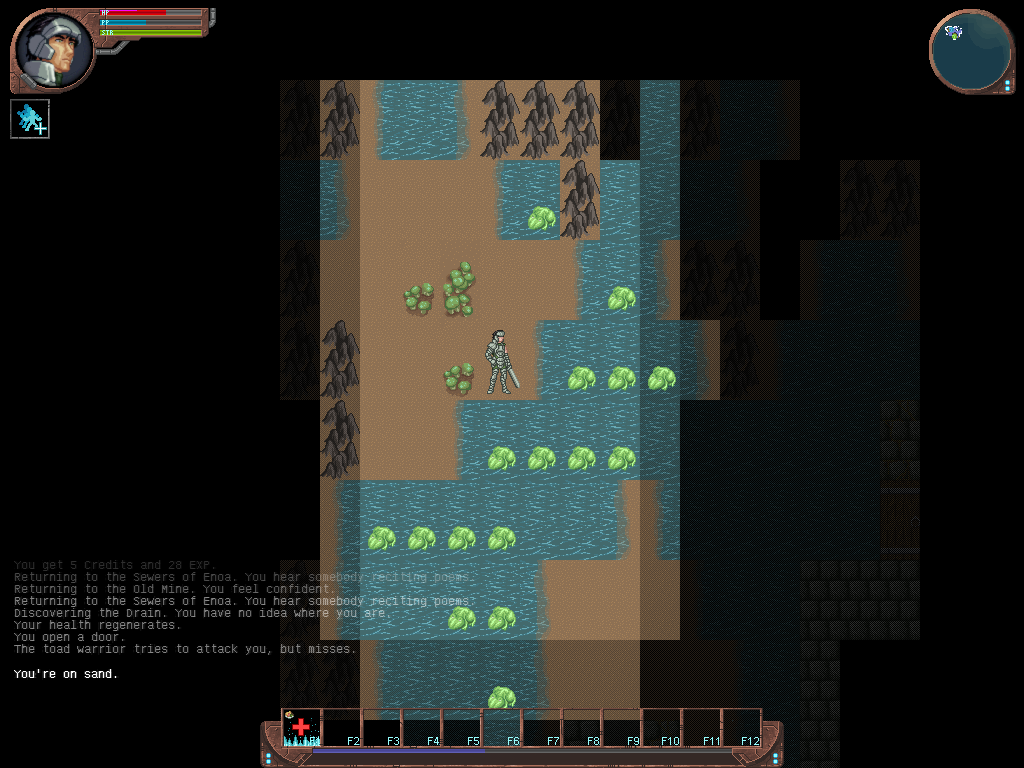 3. Another variant of another special level a bit later (the Janitor is not happy about all that mess, so it tried to kill my character with his robot):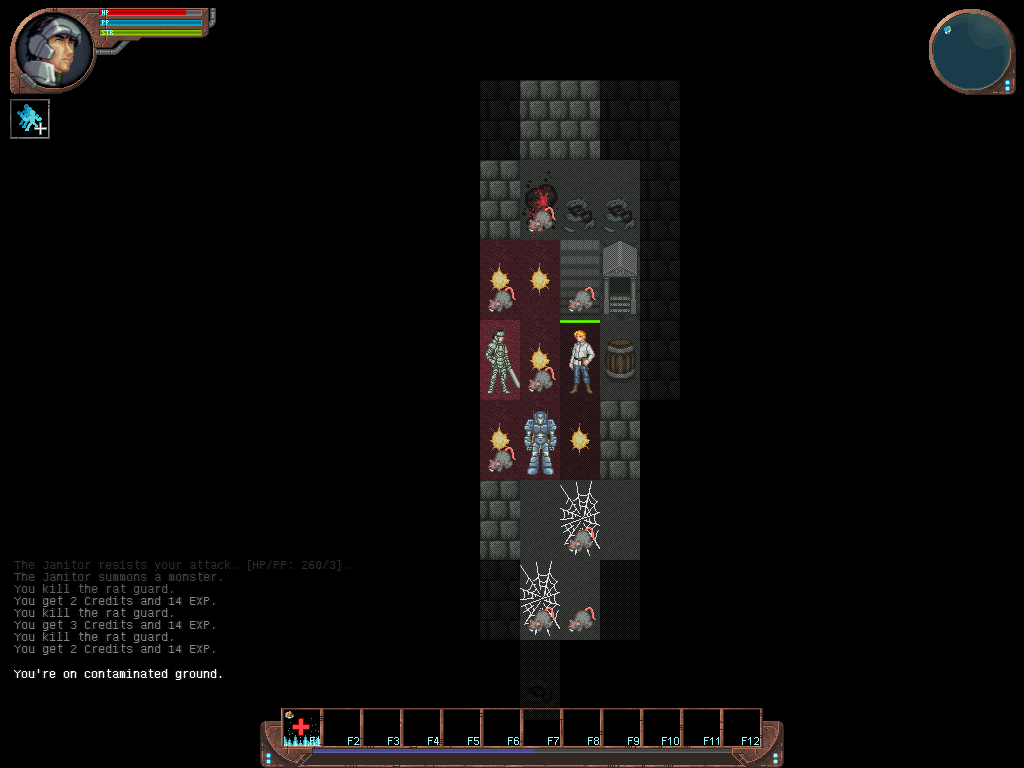 4. A full inventory near the beginning of the game (in v1.7, inventory slots are increased to 18, to make a bit more space, since we have many more items in v1.7):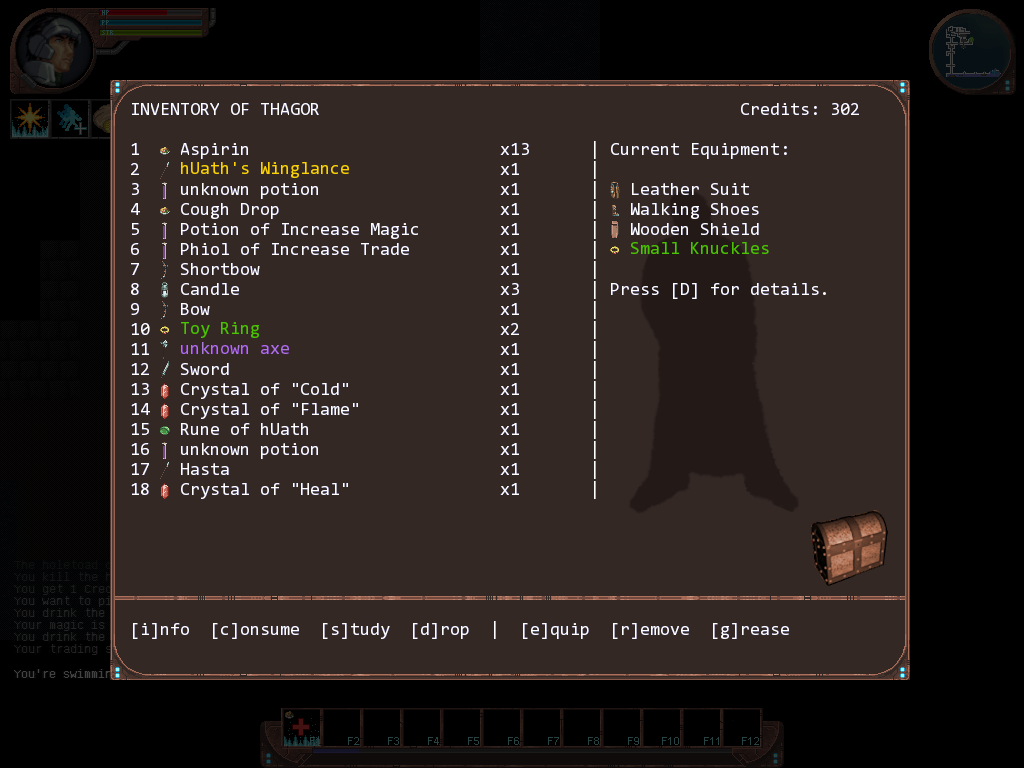 5. All status modifiers are now shown with colors (green is good, red is bad; the unarmed skill is new in v1.7):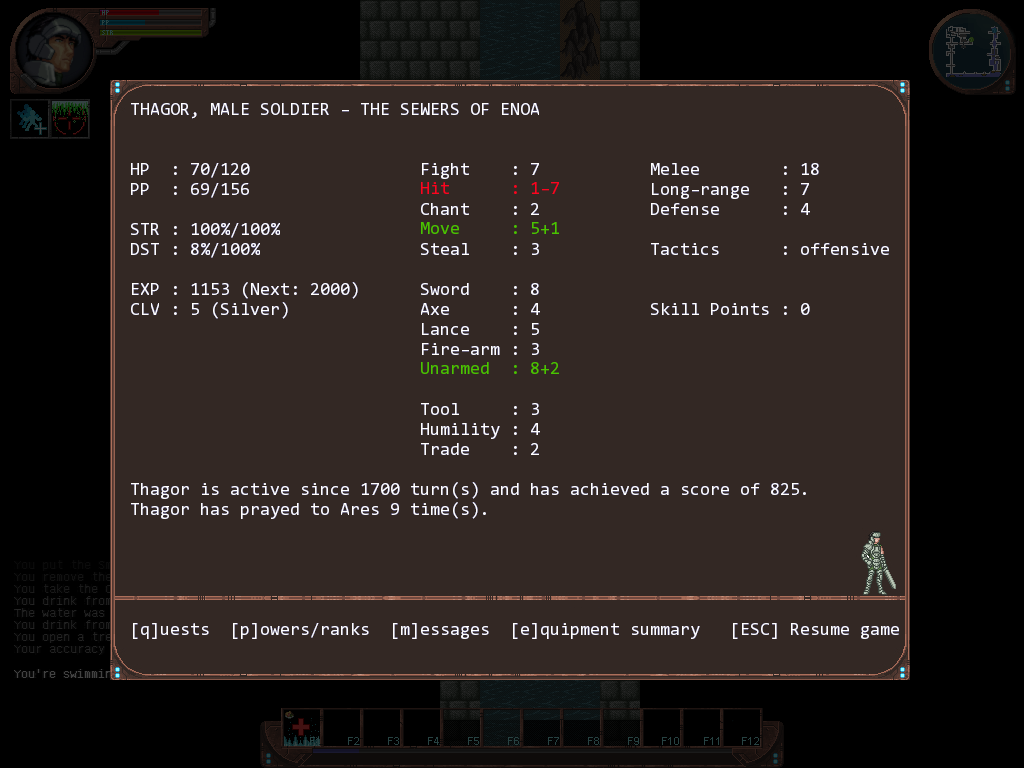 That's it for now. Still lots of adding, testing and bug fixing to do before 1.7 is ready for release. I will post more updates soon.

Get LambdaRogue: The Book of Stars